Create fun, original, branded content using PIXTA gif booths or roaming photographers. Collect user data and track social buzz. Boost on-site excitement, build brand equity and establish an immediate social presence via Facebook, Instagram and Twitter. If you've got an event that could use an online boost, PIXTA provides an affordable, scalable platform to amplify your events.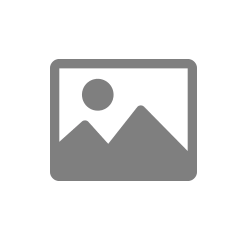 PHOTO, VIDEO OR GIF
PIXTA is the only content-branding app in the world that allows clients to customise campaigns in whatever output they want.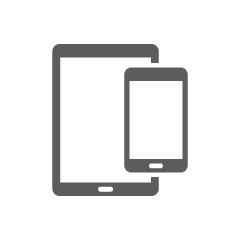 POD OR ROAMING
PIXTA is designed as a stand-alone or mobile solution. Have one Pod for a small event or 10 roamers for a music festival. PIXTA runs on iOS and Android Devices.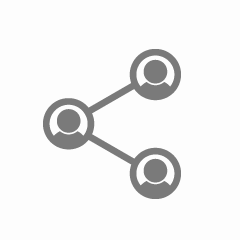 SOCIAL SHARING
Images arrive via SMS for sharing to Facebook, Instagram and Twitter. Include pre-populated hashtags and get analytics!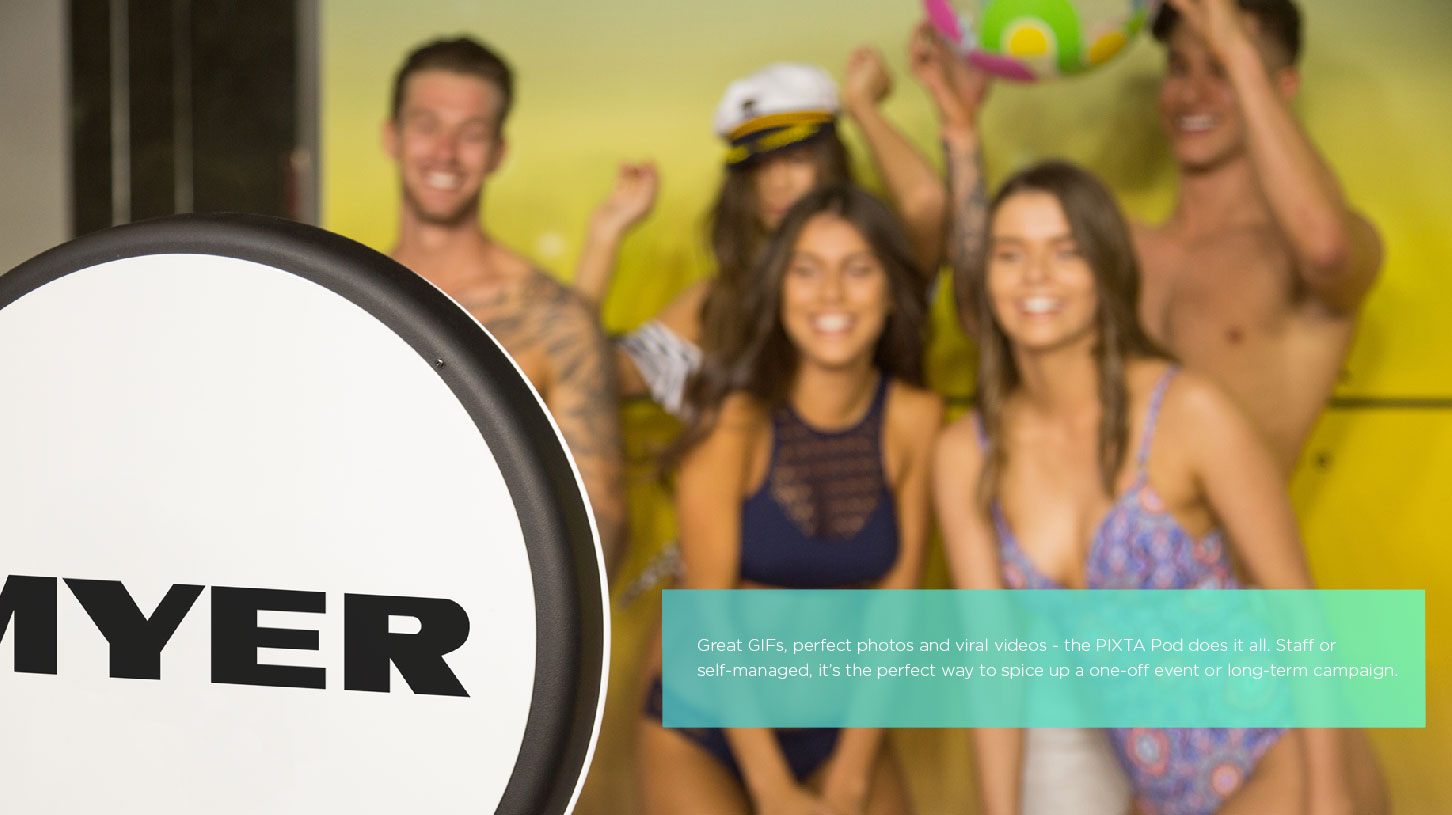 PIXTA Pod
Tablet Capture System
Great GIFs, perfect pictures and viral videos. PIXTA Pod is a stand-alone selfie-station, capable of capturing, branding and sharing content instantly to users' social media. Perfect to spice up existing events or long-term campaigns.
Paired with our Friend Vu™ Social Distribution Platform, guests images are delivered instantly via SMS or Email with built-in tools for sharing on all major social platforms.
PIXTA Roaming
Street Marketing Tool
PIXTA is intuitively designed to enable fast staff training on a large scale. Within minutes, multiple staff can be trained and deployed into the field, creating uniquely branded content to be shared online as they engage fans on the go.
Our built-in Data Collection tools allows your team to easily take surveys, generate leads, and collect opt-ins for mailing lists.
PIXTA also works offline, so even in busy environments, street teams can continue to activate.
it's all about social excitement